Jeep All-New Compass

Tradition meets innovation in the All-New Jeep® Compass, renewing the most iconic features that makes the Jeep brand design so legendary. Follow its sleek and aerodynamic profile, from the seven-slot grille to the molding that wraps dramatically around the entire length of the vehicle giving the Jeep® Compass an upscale, sophisticated profile.
The All-New Compass represents a bold new step in legendary Jeep® Brand design. A sloping roofline and muscular arches create a stunning profile. The sleek, aerodynamic silhouette blends athletic styling with sweeping curves to create a look that is as confident on the street as it is on the trail.
Jeep All-New Compass Videos
Jeep Compass Joining a Family
Capability | The All-New Jeep Compass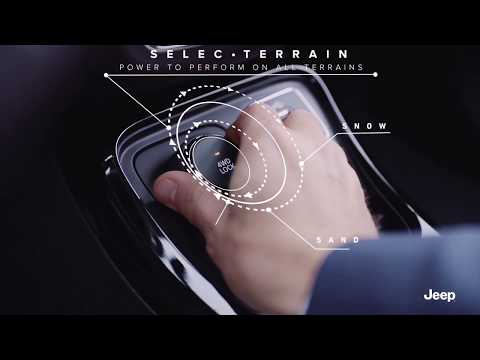 Design | The All-New Jeep Compass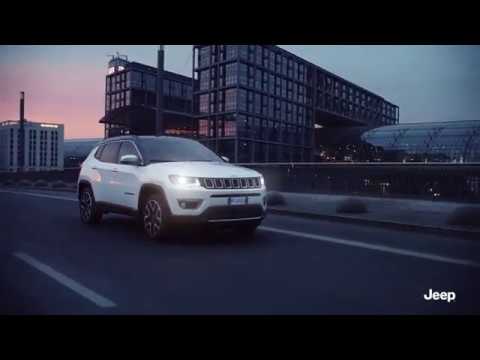 Refinement | The All-New Jeep Compass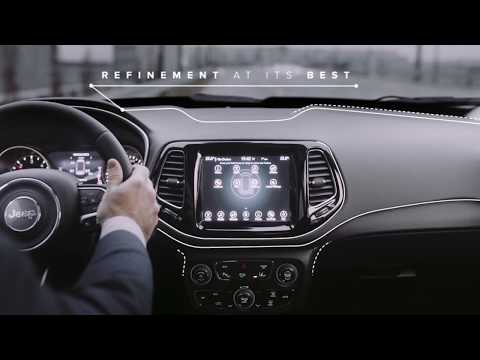 Technology | The All-New Jeep Compass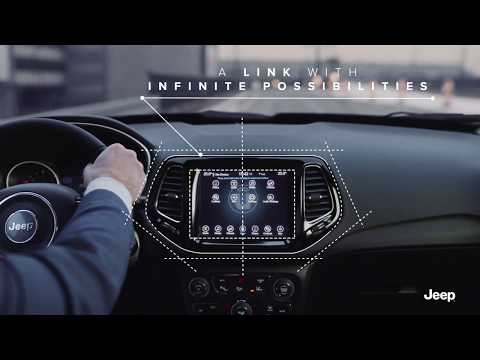 Jeep All-New Compass Range & Pricelist
| | | | | |
| --- | --- | --- | --- | --- |
| Engine & Trim | CO2 Emissions g/km | Insurance Group | On The Road Price | |
| 1.6 Multijet 120 Sport 5dr [2WD] Diesel | 134 | 16E | £24,110 | Model info |
| 1.4 Multiair 140 Longitude 5dr [2WD] Petrol | 149 | 17E | £26,760 | Model info |
| 1.6 Multijet 120 Longitude 5dr [2WD] Diesel | 130 | 17E | £27,760 | Model info |
| 1.4 Multiair 140 Night Eagle 5dr [2WD] Petrol | 149 | 16E | £28,260 | Model info |
| 1.6 Multijet 120 Night Eagle 5dr [2WD] Diesel | 130 | 17E | £29,260 | Model info |
| 1.4 Multiair 140 Limited 5dr [2WD] Petrol | 149 | 19E | £29,760 | Model info |
| 2.0 Multijet 140 Longitude 5dr Diesel | 154 | 18E | £30,000 | Model info |
| 1.6 Multijet 120 Limited 5dr [2WD] Diesel | 130 | 19E | £30,760 | Model info |
| 1.4 Multiair 140 Limited 5dr [2WD] [Plus Pack] Petrol | 155 | 19E | £30,980 | Model info |
| 2.0 Multijet 140 Night Eagle 5dr Diesel | 154 | 19E | £31,500 | Model info |
| 1.6 Multijet 120 Limited 5dr [2WD] [Plus Pack] Diesel | 134 | 19E | £32,330 | Model info |
| 2.0 Multijet 140 Limited 5dr Diesel | 159 | 20E | £33,000 | Model info |
| 1.4 Multiair 170 Limited 5dr Auto Petrol | 177 | 21E | £34,150 | Model info |
| 2.0 Multijet 140 Limited 5dr [Plus Pack] Diesel | 159 | 20E | £35,115 | Model info |
| 1.4 Multiair 170 Limited 5dr Auto [Plus Pack] Petrol | 190 | 21E | £35,600 | Model info |
| 2.0 Multijet 170 Limited 5dr Auto Diesel | 158 | 23E | £35,800 | Model info |
| 2.0 Multijet 170 Limited 5dr Auto [Plus Pack] Diesel | 166 | 23E | £37,915 | Model info |
| 2.0 Multijet 170 Trailhawk 5dr Auto Diesel | 169 | 22E | £37,985 | Model info |
Jeep Branches
Jeep Aftersales